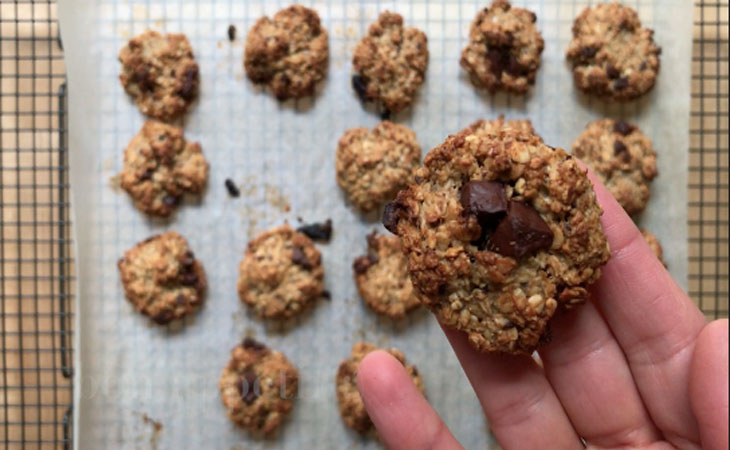 Ingredients
2 ripe banans
1 cup rolled oats
1/4 cup peanut butter
A pinch of Vanilla sugar or extract
1 tsp salt
1 tbs maple syrup or honey
dark chocolate chips (optional)
How to Make It
Step 1
Mash the bananas
Step 2
Add the peanut butter, vanilla, maple syrup and salt and mix together
Step 3
Add in the cup of oats and mix till a dough is formed
Step 4
Add the chocolate chips (optional)
Make into bite size balls and place onto oven tray
Step 5
Flatten the bites out and cook for 15 minutes at 200°C
Set aside to cool and reserve in a ziplock bag
Did you know:

Oats are highly nutritious grain with many health benefits. They're a popular breakfast porridge and are also found in granola, muesli and other foods and snacks. However, you may wonder whether oats and oatmeal contain gluten.
Pure oats are gluten-free and safe for most people with gluten intolerance. However, oats are often contaminated with gluten because they may be processed in the same facilities as gluten-containing grains like wheat, rye and barley. Therefore, it's unsurprising that studies analyzing regular oat products identified levels of gluten far exceeding the standard for gluten-free foods.
Bottom line is, while there are many benefits to including oats in your gluten-free diet, it's important to buy only products that are labeled or certifies as gluten-free. This ensures that the oats are pure and uncontaminated.
Source: Healthline
Share this recipe with a friend