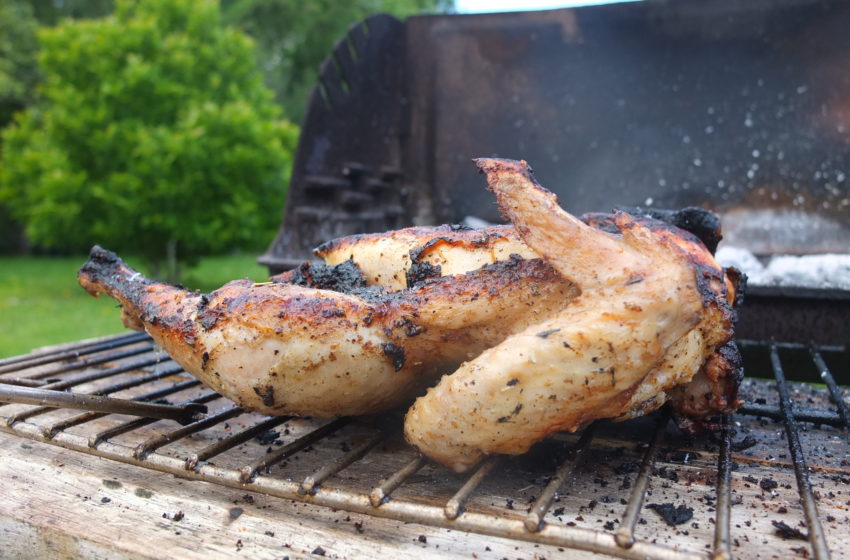 The sun's out, and so is the barbie (a big shout out to our friends from down under)! Gerard and I tried out this recipe and are happy to bring it to you just in time for the weekend and the start of summer! Have a great Friday with this delicious grilled Lady Chicken recipe!
Ingredients
1 Free range chicken
3 garlic cloves
Lemon juice of 1 lemon
125ml olive oil
1 tbs paprika
1 tsp Cayenne spices
Chives
Herbes de Provence
Salt & Pepper
How to Make It
Step 1
To prepare the marinade, crush the garlic, add the lemon juice, olive oil, the spices and the herbs
Step 2
With the breast side down on the cutting board, take a knife and cut through the middle bone
Turn the chicken breast side down and push the chicken down forcefully with your hands so it spreads out and lies flat, repeat on the other side, flattening it as much as you possibly can
Step 3
Place in a large dish and brush with the marinade
Reserve in the fridge over night (you can also place the chicken and the marinade in a ziplock bag, seal and place in a plate and refrigerate)
Step 4
The next day, fire up the barbecue, make sure it is hot and that the flames have subsided
Place the flat chicken, bone side down and grill for 25 minutes, brush with the marinade every 10 minutes
Flip the chicken over, skin side down and resume the grilling for another 20 minutes, continue to brush with the marinade regularity
To make sure the chicken is fully cooked, check the meat around the thigh area, if it is still pink in color leave it a bit longer on the grill
Serve hot
Fun facts: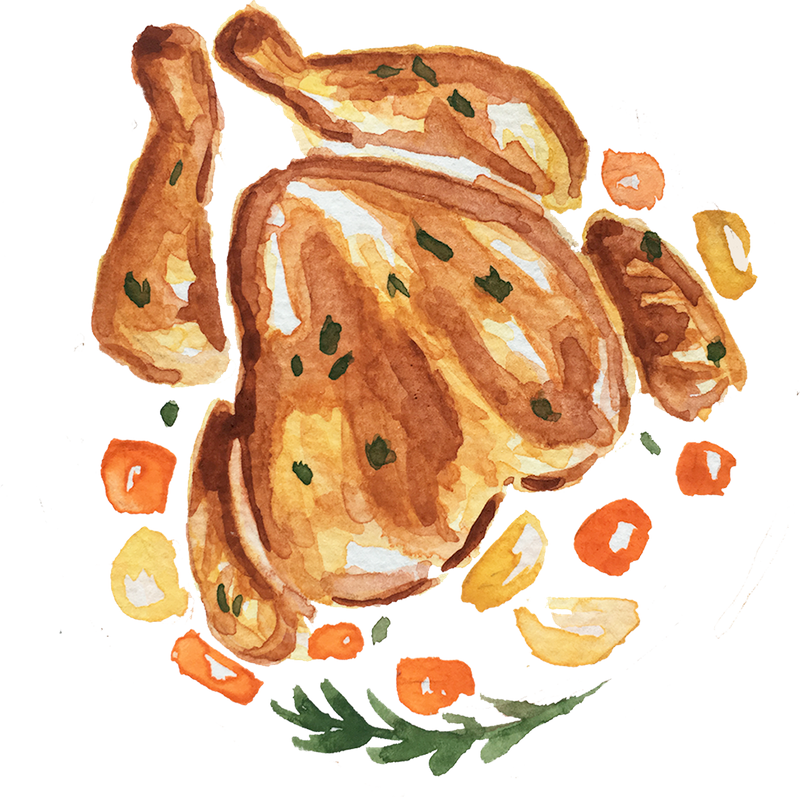 Did you know that Crapaudine comes from Crapaud, which in French means toad, and this is exactly what our chicken looks like once flattened out. This recipe works perfectly well cooked in an oven! Make sure to turn on the grilling feature for the 5 final minutes!
Share this recipe with a friend