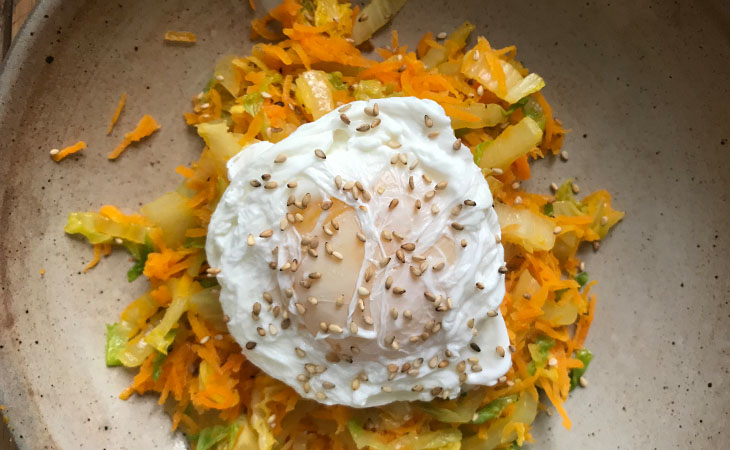 Vegetarian dishes are sometimes perceived as boring, but when they come in different colours and textures they add this extra dimension to the dish! Enjoy this healthy meal with a poached egg! Simply yummy!
Ingredients
1/2 napa cabbage
2 carrots
Fresh ginger
2 eggs
Olive oil
Salt & pepper
How to Make It
Step 1
Chop the cabbage finely
Grate the carrots and the ginger
Step 2
Add a tbs of olive oil to a hot skillet and cook the cabbage, carrots and ginger until soft
Step 3
Crack the eggs into separate small bowls
Bring some water to a boil and add the eggs one at at time and poach for 3 minutes each
Step 4
Remove the eggs and set aside
Step 5
Serve the poached egg on a bed of cabbage and carrot
Nutritional Info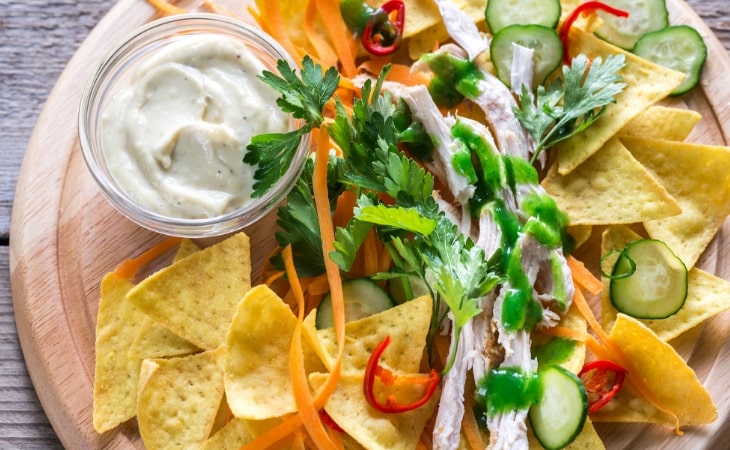 This traditional scallion pancake, known as pajeon haemul, features fresh whole scallions embedded in a savory pancake batter. It's topped with shrimp, calamari, and red chiles, set with a beaten egg, and served up with soy ginger and chili garlic dipping sauces for a simple, yet satisfying, snack!
Share this recipe with a friend