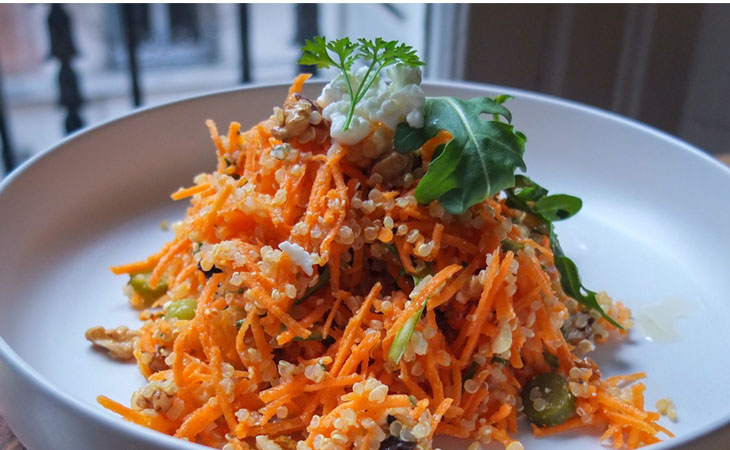 Let's celebrate the beginning of the summer season with this fresh, colorful and delicious salad. Carrots are a powerhouse for glowing skin due to a large amount of beta carotene that helps prevent the degeneration of cells, slows aging and makes your skin glow. So what are you waiting for? Enjoy this Salad on any chosen day of the week, but particularly on this Meatless Monday!
Ingredients
3 large carrots
3/4 cup quinoa
Walnuts
Pickles
Black olives (pitted)
Feta cheese
1 tsp Dijon mustard
2 tbs sesame oil
1 tbs lemon juice
How to Make It
Step 1
Wash, peel and grate the carrots
Step 2
Rinse the quinoa several times before cooking it
Step 3
Chop the pickles and pit the olives
Step 4
Mix all the ingredients together then add the mustard, sesame oil and lemon juice
Step 5
Season with salt and pepper and garnish with some fresh or dried coriander
Step 6
This salad can also be enjoyed by adding a couple of hard boiled eggs!
Nutritional Info: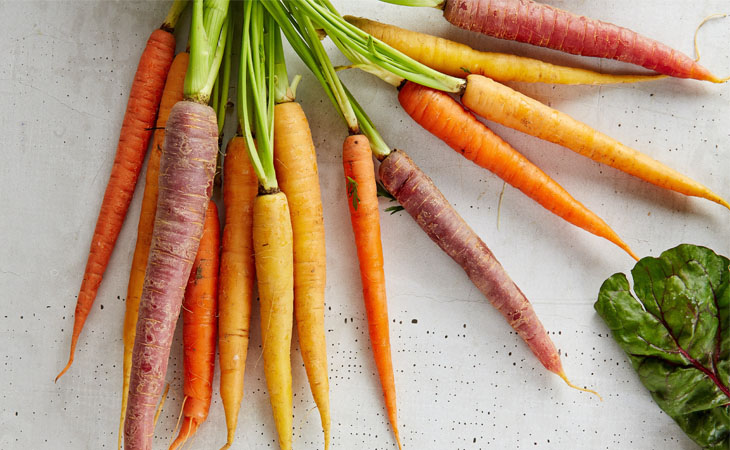 Carrots are a particularly good source of beta carotene, fiber, vitamin K1, potassium, and antioxidants. They also have a number of health benefits. They're a weight-loss-friendly food and have been linked to lower cholesterol levels and improved eye health.
Did you know that carrots are mainly composed of water and carbs, they are also a relatively good source of fiber. They can also feed the friendly bacteria in your gut, which may lead to improved health and decreased risk of disease. Carrots are a good source of several vitamins and minerals, especially biotin, potassium, and vitamins A (from beta carotene), K1 (phylloquinone), and B6.
Source: Healthline
Share this recipe with a friend