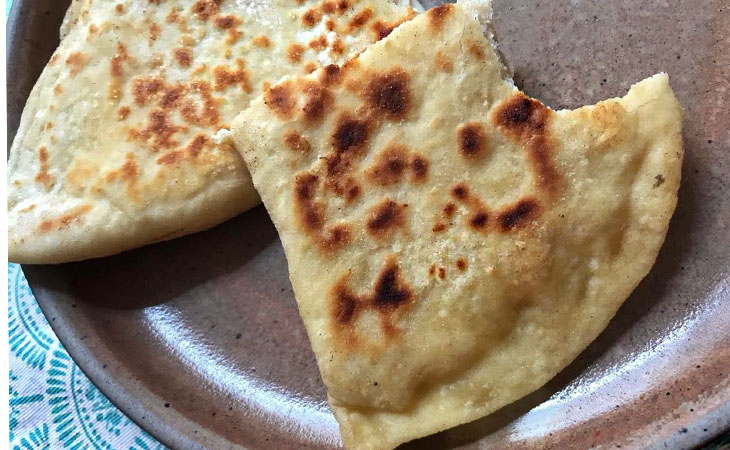 Want to know how to make Naan Bread? Lucky you, it's How-to Wednesday!
This recipe is so french though, but you can still follow this recipe, omit the cheese, add lots of garlic and butter, to make the more traditional buttery-garlic naan!
Ingredients
250g flour (+ extra for kneading)
1/2 tsp sugar
1/2 tsp salt
62,5g greek yogurt
2 tbs corn oil
4g dry active yeast
1 pinch of baking powder
9cl water
How to Make It
Step 1
Into a mixing bowl add the flour, salt and sugar. Mix
Step 2
Add the yogurt, the corn oil, dry active yeast, baking powder and half of the water quantity. Mix at high speed for about 10 minutes and gradually add in the remaining quantity of water.
Step 3
Place the dough in a large bowl, cover and set aside for an hour to rise.
Step 4
Cut the dough into 4 equal parts
On a floured surface, roll each piece into a circle about 16cm across
Step 5
In a separate bowl mix the cream cheese
Spread a generous portion of cream cheese onto half the naan, with your finger, wet the contour of the circle with water and bring the two ends together, and with your fingers seal them
Step 6
Melt some butter in a hot skillet then add the naans one by one and cook for about 3 minutes on each side (or until you get that golden color)
Step 7
Enjoy warm
Fun Facts: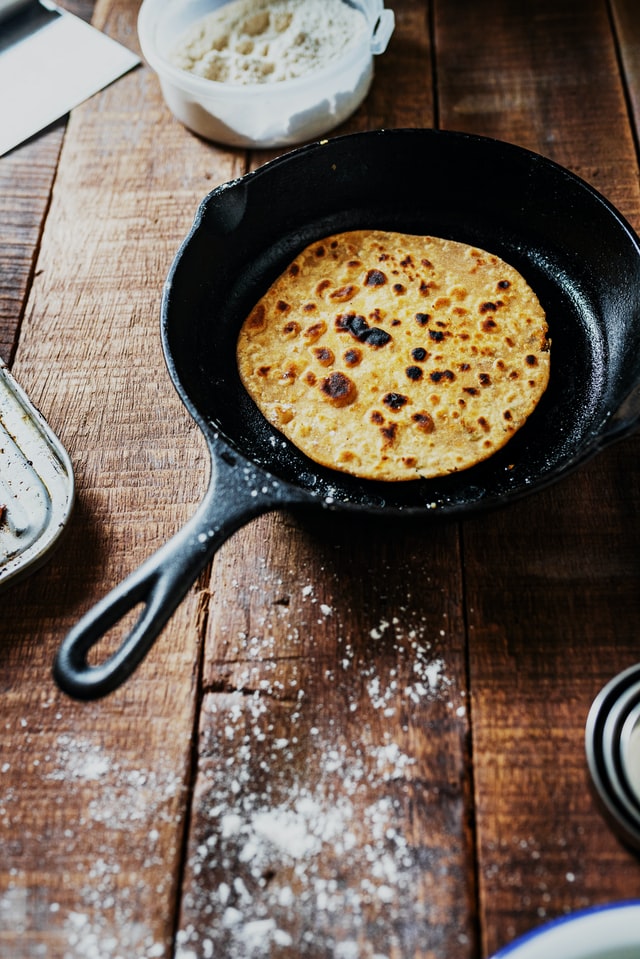 Here are some interesting, fun facts about this bread we like to bake, and so many love to eat. There's something enriching about knowing a little more about where a food hails from, what it's traditions are, and how long it's been around. First recorded in 1300 AD by the Indo-Persian poet Amir Kushrau
In 1926 Veeraswamy, Britain's oldest Indian restaurant, served Naan on it's menu. Naan is derived from the Persian word 'non' which refers to bread. It initially appeared in English Literature dating back to 1780 in a travelogue of William Tooke. Naan is traditionally cooked in a tandoor, or clay oven.
Source: irRAWsistible.com
Share this recipe with a friend