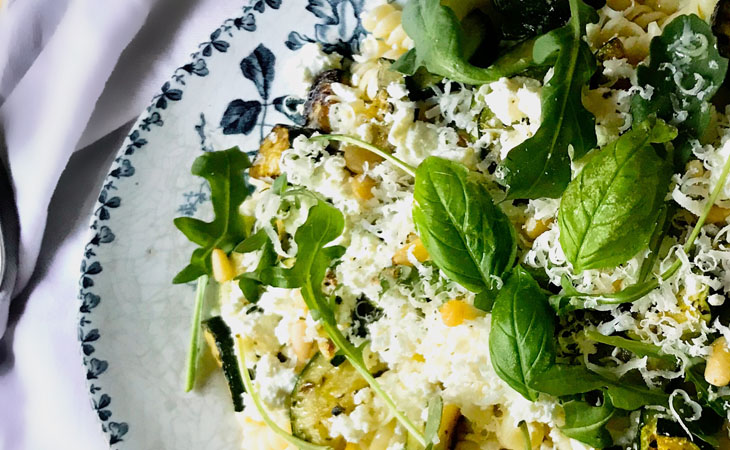 Petite Cheffe has been loading up on salads! Easy to make the day before, and a batch can last for up to 3 days!! I enjoy my salads with seasonal veg! They must include one portion of carb and another portion of dairy! Enjoy this green cheesy fusilli salad on a day out, for a picnic but especially on your meatless Monday!
Ingredients
200g Fusilli pasta
2 large organic courgettes
100g Feta cheese
Arugula
Pine nuts
Parmesan cheese
2 tbs sesame oil
1 tbs lemon juice
Basil leaves 🌿
Salt & Pepper
How to Make It
Step 1
Cook the Fusilli pasta, as indicated on the pack, al dente
Step 2
Wash the courgettes and cut in half lengthwise and then chop into semi circles
Step 3
Grill the courgettes in a frying pan (I used coconut butter)
Step 4
Drain the pasta and set to cool
Set the courgettes to cool
Step 5
Assemble the pasta, courgettes, feta cheese, arugula leaves, and pine nuts
Step 6
Add the lemon juice and sesame oil and season with salt and pepper
Give that a good mix
Step 7
Grate some fresh parmesan cheese and garnish with a few basil leaves
Serve chilled
Nutritional Info: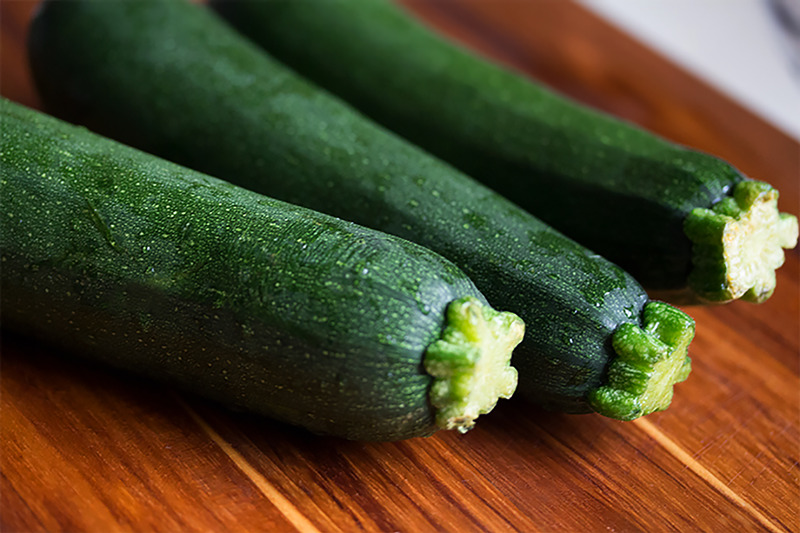 Zucchini, also known as courgette, is a summer squash in the Cucurbitaceae plant family, alongside melons, spaghetti squash, and cucumbers. Zucchini has been used in folk medicine to treat colds, aches, and various health conditions. However, not all of its uses are backed by science. Zucchini is also rich in antioxidants. These may benefit your eyes, skin and heart, as well as offer some protection against certain types of cancer, such as prostate cancer. It's rich in water, which can soften stools. This makes them easier to pass and reduces your chances of constipation. Zucchini may help lower blood sugar levels in people with type 2 diabetes. Regular consumption of zucchini may help you lose weight.
Source: Healthline
Fun fact:
Although zucchini is often considered a vegetable, it is botanically classified as a fruit. It occurs in several varieties, which range in color from deep yellow to dark green.
Share this recipe with a friend