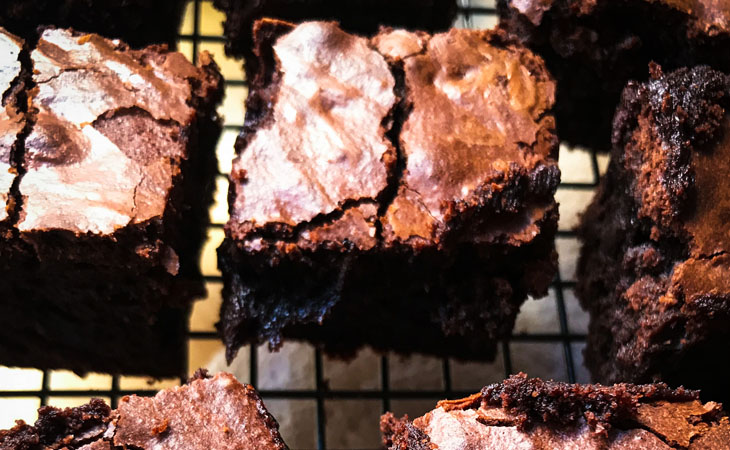 Brownies are a staple of home-baked goods that any kitchen worth its salt has attempted at least once! Here is a recipe a lot of my girl friends will be over-the-moon-happy to know that I am finally sharing it out in the open! I remember having tried out several recipes before I found this one! It's taken me about 10 years!! And ever since I found this recipe  it has been my signature dessert! Make sure you make it when you know for sure that you will have lots of friends over, otherwise I am afraid you might finish the whole batch on your own and then blame me for the extra pounds you've put on 😉
Also note that for the past few years I have been trying to watch my sugar intake and have taken the liberty in reducing the sugar quantity required for this recipe. This doesn't alter the taste, but it does alter the texture. The extra sugar makes the heart of the brownies sticky and moist! I would suggest you try this recipe out as is the first time, but try to reduce the sugar quantity (I easily omit up to 100g)  whenever you decide to make the recipe again!
Ingredients
125g dark chocolate
150g butter
3 eggs
375g sugar
1 tsp vanilla extract
125g flour
30g cocoa powder
How to Make It
Step 1
Pre heat the oven to 180°C
Step 2
Start by melting the chocolate cubes in a bain marie, once the chocolate starts to melt, add the butter in chunks. Stir occasionally and remove from the heat once fully melted
Step 3
In a separate bowl add 3 eggs, the sugar and the vanilla extract and beat together until fluffy 
Step 4
Pour the melted chocolate mixture to the eggs batter and whisk together
Step 5
Gradually add the flour as you continue to whisk then add the cocoa powder and whisk until texture is smooth and shiny
Step 6
Place a pre cut parchment paper in the bottom of a greased round cake tray (I use a smallish sized tray, I like it better when the brownies are sort of thick and chunky rather than flat) then pour the batter in
Step 7
Place the tray in the oven and bake for about 35 minutes, checking towards the end of the timer to make sure the brownies aren't drying out. You know that the brownies are done once a crust starts to form. Insert a toothpick into the cake and fret not if the toothpick comes out wet, this means yours brownies are going to be moist from the inside and crunchy on the top
Fun Facts: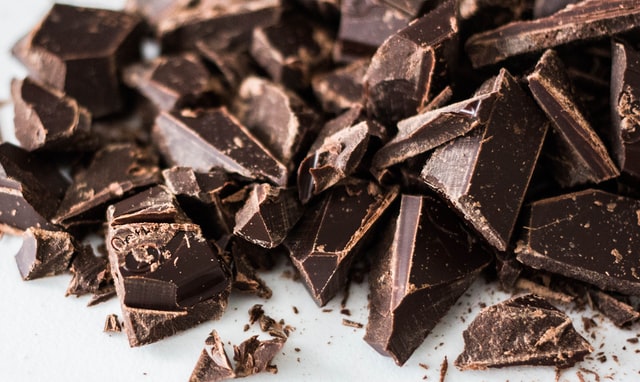 No one really knows where brownies first came from.
There are three theories about the invention of brownies:
A chef accidentally added melted chocolate into biscuit dough.
A cook forgot to add flour to the batter when baking cake.
The most popular theory: A housewife did not have baking powder and improvised with this new treat. It was said that she was baking for guests and decided to serve these "flattened" cakes to them.
Did you know:
You can bake chocolate-free brownies!
They're called "blondies," probably for their golden-brown color. Blondie brownies are made with brown sugar, vanilla, butter and eggs… but no chocolate! These typically have a cake-like texture.
Source: Fairytale Brownies brownies.com
Share this recipe with a friend