Interested in knowing how to use chia seeds as a gelatin replacement in desserts? Not only is this sweet treat super easy and superbly healthy, it is also vegetarian AND vegan friendly! No wonder chia seeds are considered super foods!
Ingredients
20cl coconut milk
20cl almond milk
2 tbs agave syrup (or honey)
4 tbs chia seeds
Zest and juice of 1/2 organic lemon
A handful of fresh Raspberries
Fresh mint leaves (for garnish)
How to Make It
Step 1
Pour the coconut and almond milk in a recipient
Step 2
Add the agave syrup and chia seeds and stir
Step 3
Pour into individual glass recipients (verrines)
Step 4
Refrigerate for at least 3 hours
Step 5
Wash the raspberries and add the juice of 1/2 the lemon and set aside
Step 6
Once the pudding has stiffened, add the raspberries on top and garnish with a mint leaf (optional)
serve chilled
Nutritional Info: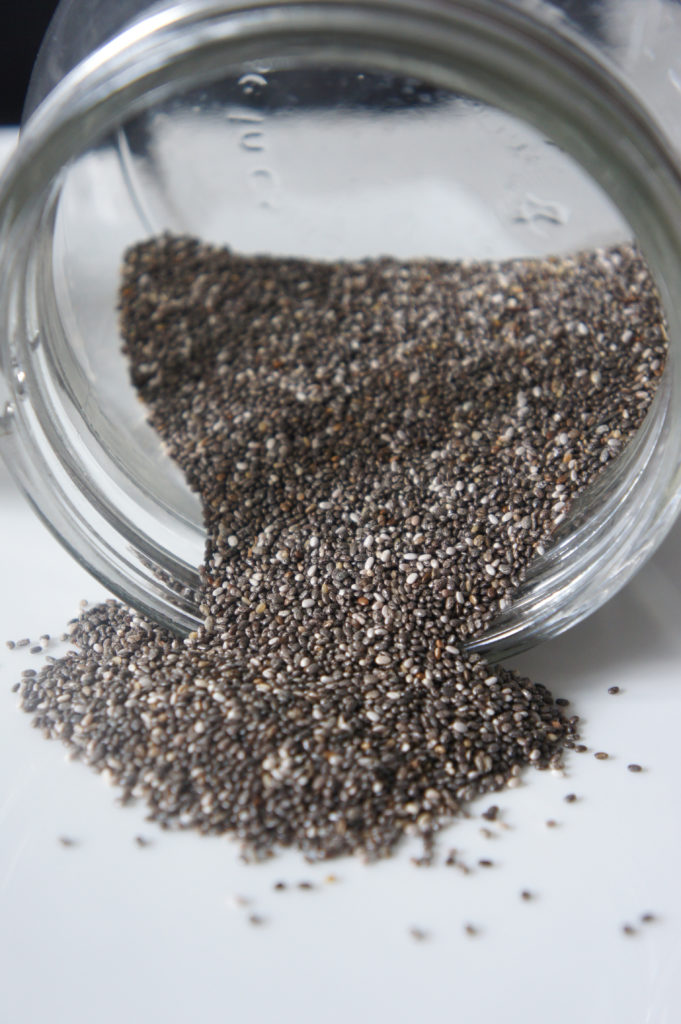 Chia seeds are among the healthiest foods on the planet. They're loaded with nutrients that can have important benefits for your body and brain. 28 grams of chia seeds contain: 11g of Fibre, 4 g of Protein, 9g of Fat (5 of which are omega-3s), 18% of the required daily intake of Calcium and 30% MAgnesium of the required daily intake. They are loaded with Antioxidants, almost all carbs in them are Fiber! They are also high in quality Protein, making them perfect for vegetarians and vegans. They are easily integrated into your diet, they can be eaten raw, soaked in juice, added to porridge, pudding, smoothies or added to baked goods. They can also be sprinkled onn top of cereal, yogurt , vegetables or rice dishes. And because of their ability to absorb both water and fat, they can be used to thicken sauces and as egg substitutes in recipes.
Source: Healthline
Share this recipe with a friend