Salmon & Courgette zoodles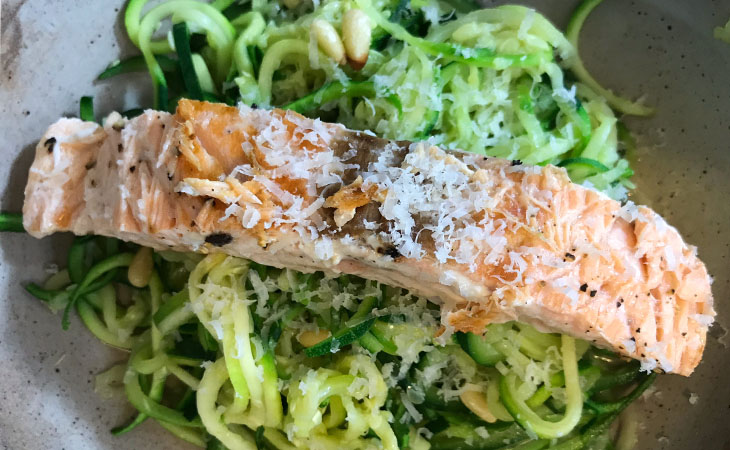 Courgettes are in season! And this healthy recipe is sure to keep you coming back for more! By spirilizing the courgettes (zoodles) you are making your very first gluten free noodles!! yeah!
Ingredients
2 salmon fillets
2 courgettes
Juice of one organic lemon
Parmesan cheese
Pine nuts
Olive oil
Salt & pepper
How to Make It
Step 1
Wash the courgettes and chop off the heads, twist using a spiralizer to make your zoodles, set aside




Step 2
Add 1 tbs to a hot skillet and cook the zoodles for about 5 minutes. You want your courgettes cooked « al dente ».
Step 3
Reserve the cooked zoodles aside
Step 4
Add the salmon fillets to the hot skillet and cook for 3 minutes on each side, add a dash of lemon juice and season with salt and pepper
Step 5
Serve the salmon on a generous serving of zoodles, grate some parmesan, garnish with pine nuts and serve hot
Music by Bensounds
Fun Facts: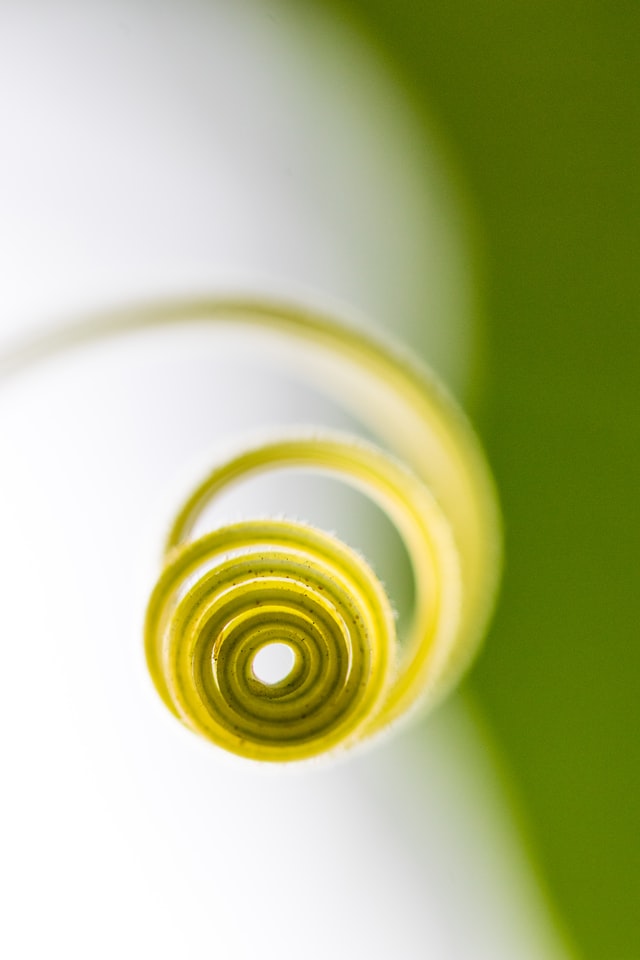 Zoodles are simply zucchini which have been sliced thin to resemble noodles. Many clever names have been associated with this trendy take on the classic zucchini: zusketti or zuttuccine. Whatever name or however you prepare it, zoodles may just be your new favorite pasta alternative. They're a great way to swap out all of those carbs in the dishes you crave while increasing your daily vegetable intake. For parents of picky eaters, they may be your ticket to getting something green into your little ones' bellies.
Not only are zoodles delicious, they're also low in calories and boast a rich nutritional portrait. Serves as a good source of vitamin C, while also being rich in anti-oxidants, such as lutein, zeaxanthin, and manganese. The dietary fiber in zucchini helps to lower cholesterol and promotes healthy digestion. In addition, the magnesium and potassium found in zucchini help reduce the risk of heart attacks and strokes, while also lowering blood pressure.
Source: Farmers' Almanac
Share this recipe with a friend