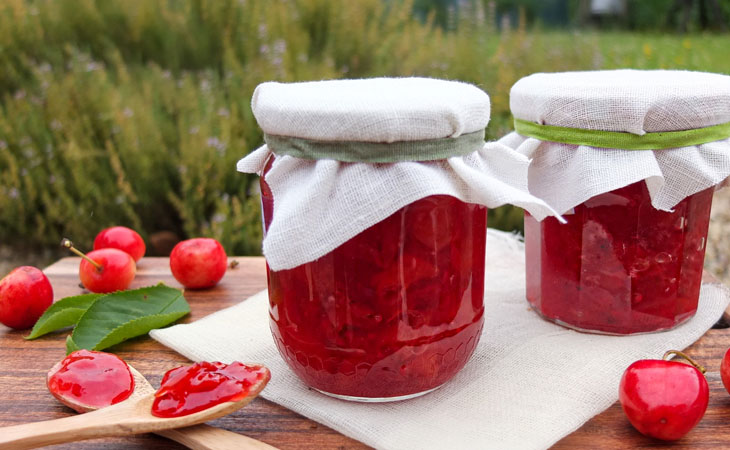 There's nothing tastier than homemade jam, you can trust me on that one. And the best part is, you get to reduce the amount of sugar required for a healthier morning treat. The jam might have a runnier texture, but isn't that still better than all those extra calories? For this particular recipe we used sour cherries and added a hint of almond extract! Delicious!
Ingredients
For 2,5kg of pitted sour cherries
1,5kg jam sugar (it is sugar with added pectin)
How to Make It
Step 1
Wash and pit the sour cherries
Step 2
Place them in a large pan, add the jam sugar and stir for a couple of minutes, at this point the sugar starts to dissolve and a nice cherry juice starts to form
Step 3
Place the pot over high heat and once it starts to boil count 5-7 minutes (with normal sugar you will need to wait 30 minutes)
Step 4
Optional to add a hint of almond extract for that extra yum factor
Step 5
Ladle into pre sterilized jars and seal immediately
Step 6
Place upside down for 12 hours
Enjoy the next morning for breakfast 🙂
Nutritional Info: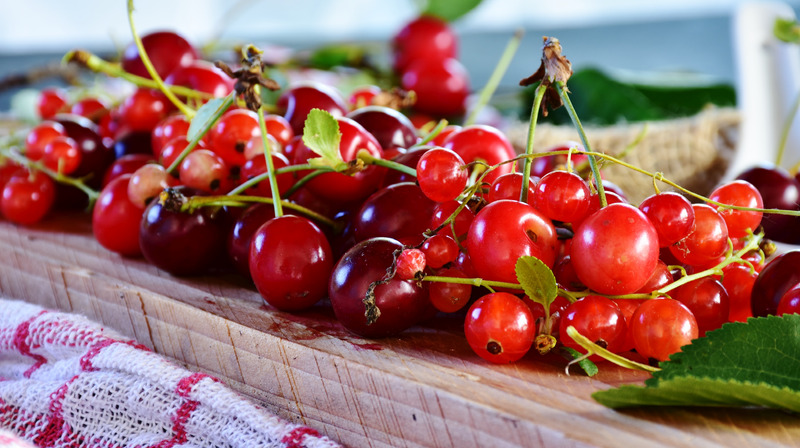 Tart cherries, also known as sour, dwarf or Montmorency cherries, have become increasingly popular over the last couple of years. Did you know that tart cherry juice may be a safe and effective way to treat insomnia and increase the amount of sleep you get each night? Amazing right? Rich in many vitamins, minerals and beneficial plant compounds proven to offer a boost to your immune system.
If you can't find that variety of cherries, you can easily use black cherries for this jam recipe, although I must admit, the sourness in those cherries adds a beautiful kick to this sweet, almondy jam!
Source: Healthline
Share this recipe with a friend