The Chewiest Chocolate Chip Cookies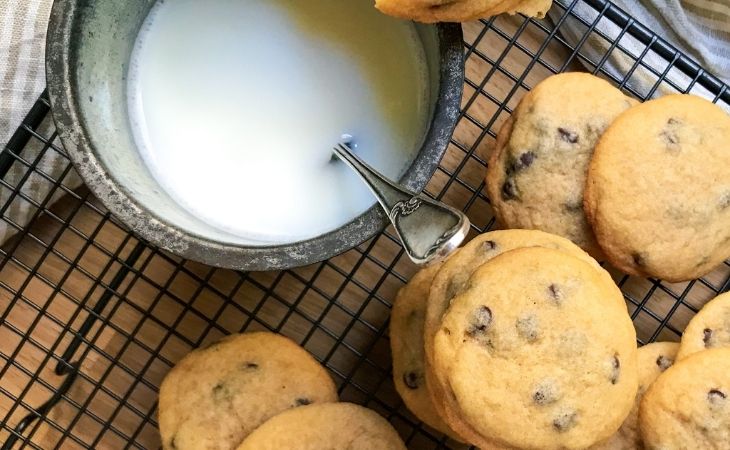 There is nothing more heartwarming than a chewy Cookie! I have searched for the perfect recipe for quite some time and I am happy to share this one with you! It is so delicious and chewy that I have to fight the urge to finish the whole batch all by myself!!
Ingredients
1/2 cup Brown Sugar
1/4 cup Sugar
1/2 cup softened butter
1 large Egg
1 tsp Vanilla 
1 1/4 cup Flour
1/2 tsp Salt
1/2 tsp Baking Soda
1 tbs Corn Flour
1 1/2 cup Chocolate chip cookies
How to Make It
Step 1
Pre heat the oven to 165°C
Step 2
Mix together the sugars and the softened butter
Step 3
Add the egg and whisk 
Step 4
Add in the Vanilla powder then sift in the dry ingredients, starting with the flour, baking soda and corn flour and thoroughly mix all the ingredients through
Step 5
Add the Chocolate chips and blend together
Step 6
Scoop the dough using a small spoon onto a parchment paper-lined baking sheet, leaving at least 4 inches (10 cm) of space between cookies and 2 inches (5 cm) of space from the edges of the pan so that the cookies can spread evenly
Step 7
Bake for 15 minutes
Step 8
Cool completely before serving 🙂
Make sure to keep the cookies sealed in a jar or a ziplock bag, this will ensure they remain moist and chewy!
Share this recipe with a friend