Traditional Apple Crumble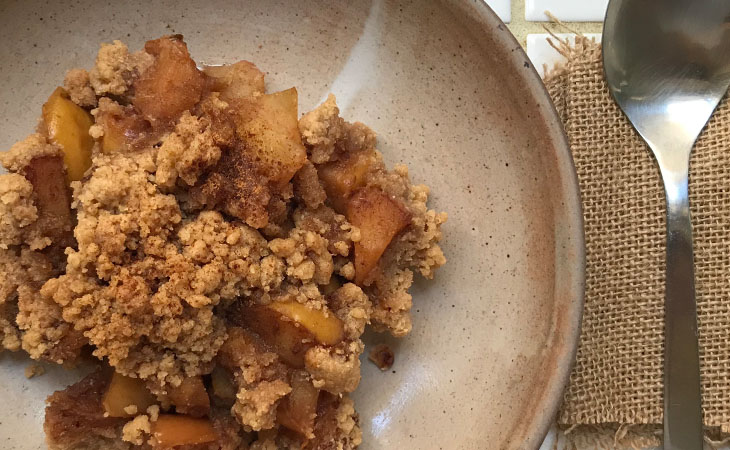 Weekends are for enjoying those sweet treats we often try to steer away from during the week! Now is the time to indulge in this guilt-free, delicious, traditional apple crumble! What's interesting to remember when making a crumble is the fact that we can replace apples with any other fruit of our choice, especially when it comes to overly ripe fruit! So instead of wasting them, think of baking them! My personal favorite is a pear crumble, to which I can't resist the temptation to adding a few shavings of dark chocolate before serving! Yum!
Ingredients
7 medium organic apples
120g caster sugar
120g flour (+extra)
120g room temperature butter
A pinch of salt
Grounds cinnamon
Ground ginger (optional)
How to Make It
Step 1
Quarter the apples and remove the central core
Step 2
Chop the apples into medium to small pieces and place in a medium sized pot, sprinkle with some cinnamon and cook for about 20 minutes, or until the desired apple texture is reached, some like the apples firm, I personally like them closer to the compote texture
Step 3
In a large bowl add the flour, sugar, ground cinnamon, ground ginger and cubes of butter and, with your clean hands, rub the butter into the flour mixture until you reach the crumble texture. You might need to add a few sprinkles of flower if the texture is still too wet
Step 4
Once the apples have cooked add them to a Terracotta bowl (or pyrex plate) and bake at 190°C for 40 minutes (optional to broil for the last 2 minutes for a crunchier texture)
Step 5
Serve warm, optional with a dollop of greek yogurt, or for the sweet enthusiasts, a scoop of vanilla ice cream
Nutritional Info: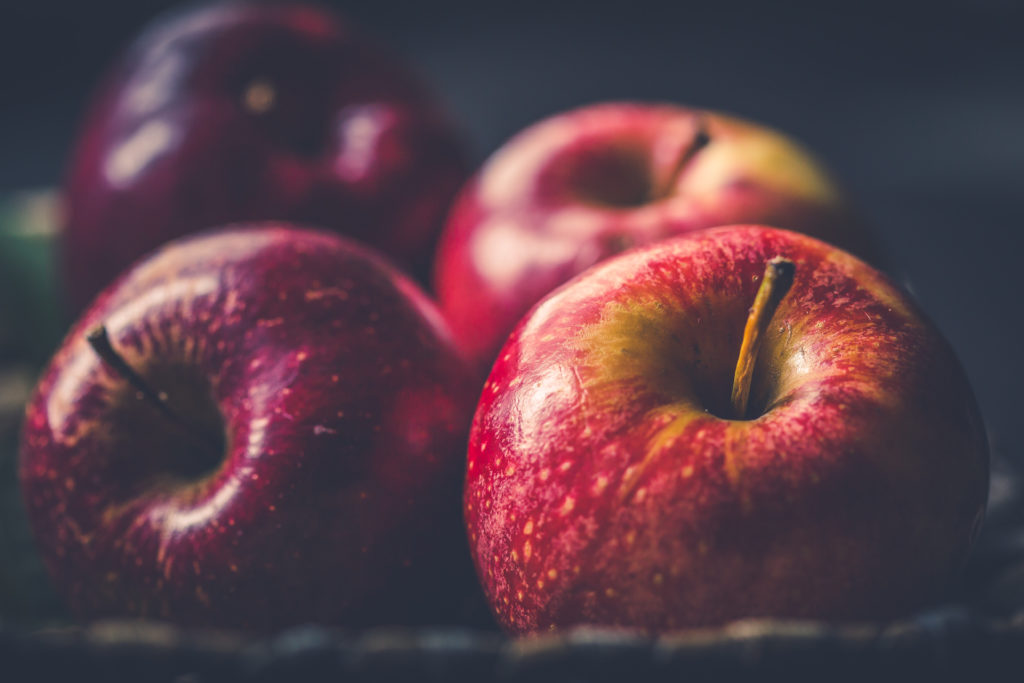 According to the book 'Healing Foods' by DK Publishing, the fructose (a class of sugar) and antioxidant polyphenols in apples improve the metabolic balance and slow the rate at which sugar is absorbed in the body. This property of apples is especially effective for diabetics, who have to keep their blood sugar spike in check. Experts have also suggested that apples lower risk of developing type 2 diabetes because of a class of antioxidants called Anthocyanin, that is also responsible for red, purple and blue colors in fruits and veggies. Pectin fibre helps lower the body's absorption of excess dietary fats.The rich quantum of fiber found in apples also helps you feeling full for longer. Fibre takes the longest to digest, which helps you keep satiated and prevents you from binging on other fattening and sugar laden foods. In the long run, this aids in weight loss. A number of health benefits of apples are derived from the wonder fibre pectin it contains. This soluble fibre works wonders for your digestion. Pectin a form of soluble fiber, draws water from your digestive tract and forms a gel, helping to slow digestion and pushing stool through your intestines. Apples also contain malic acid, which is again a useful digestive aid. The high concentration of pectin fibre not only aids digestion but also regulates smoother bowel movements.Pectin has an amphoteric action. Paradoxically, it can prove relief from both constipation and diarrhoea depending on body's needs.So, what are you waiting for? Start filling your stock already to enjoy all these benefits. Every part of apple is edible.
Source: NDTV Food
Share this recipe with a friend